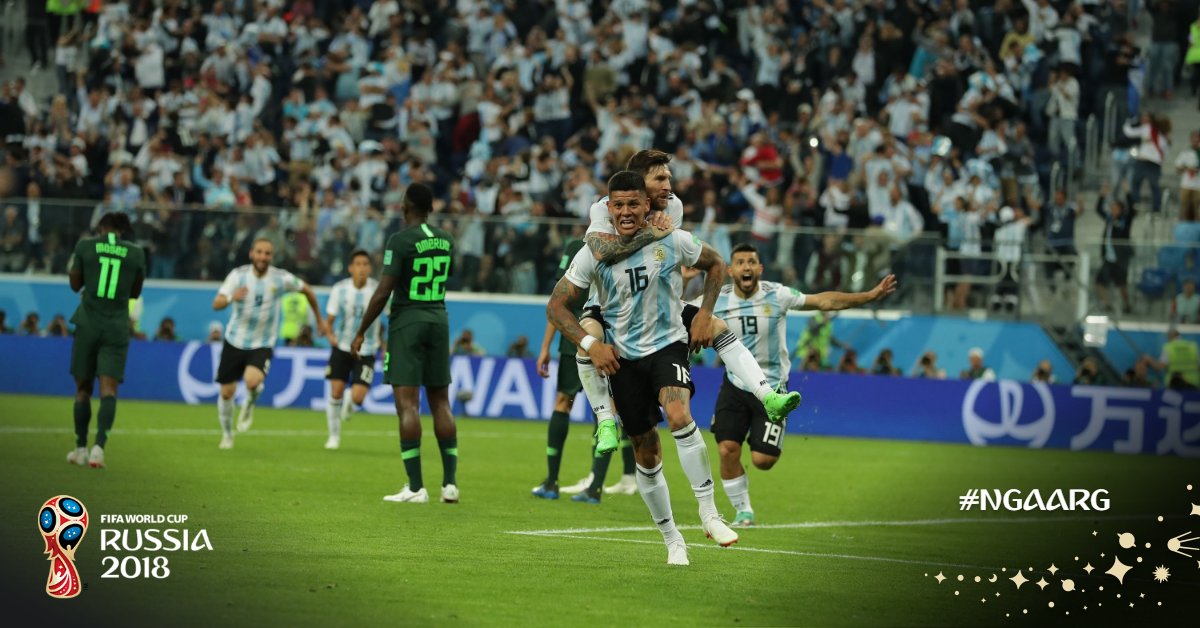 Former Golden Eaglets coach, John Obuh has said that the Super Eagles would have qualified to the knockout stages of the World Cup if the players had maintained some level of focus till 90 minutes.
Nigeria crashed out of the Mundial after conceding an 86th minutes goal that was scored by Marcos Rojo to give Argentina the much-needed victory.
However, Obuh told Soccernet.com.ng that though he's impressed with the performance of the Super Eagles, he still believed that the team could have done better against Argentina.
"It really hurt to imagine that the Super Eagles have crashed out of the 2018 World Cup in Russia," Obuh told Soccernet.com.ng
"Sometimes in football, one minute or seconds of lack of concentration could prove dicey to the progress of any team, a situation which cost Nigeria the chance to eliminate as the players switched off when it matters most.
"All the same the players really impressed me and I believe we were just unlucky not to have qualified."