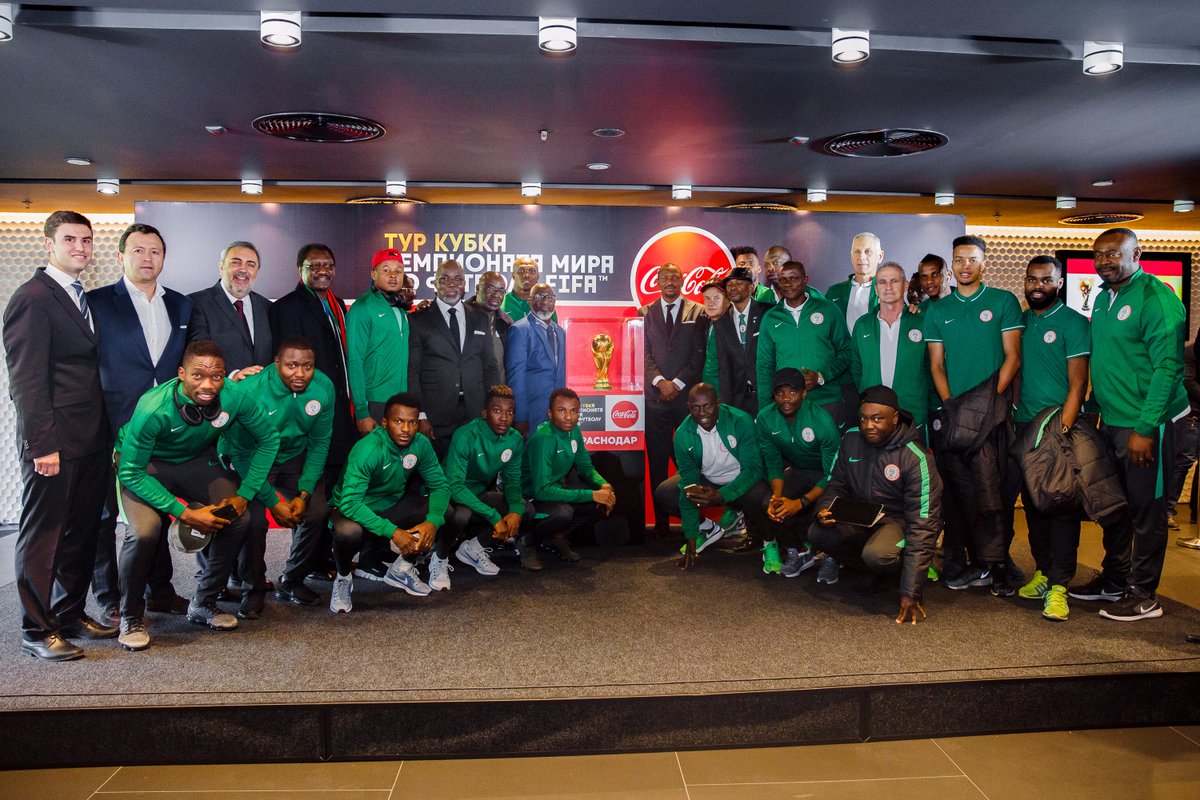 IMAGE SOURCE: FIFA via Twitter
It may have only been a friendly game but Nigeria's 4-2 win over Argentina on November 15 gave us a clue as to the way the team may approach next summer's World Cup finals in Russia. With the Super Eagles keen to give a good account of themselves at FIFA's showpiece event, there is one key area where they could enjoy an advantage over some of their more illustrious rivals.

Let's get physical
Following the game at the Krasnodar Stadium, their strength was identified by Argentine defender Javier Mascherano, who declared: "They are a very strong team and were physically superior." The Barcelona man was one of the players picked out for a poor display, which saw the South Americans throw away a two-goal lead. The defeat even
prompted former Albiceleste Coach Diego Maradona
to express his desire to return to the helm.
But it wasn't just Mascherano who felt the force of the Nigerian physicality, Paris Saint-Germain winger Angel Di Maria also admitted: ''We were physically overpowered by a very strong opponent."Of course, the absence of Lionel Messi and the half-time withdrawal of Sergio Aguero will not have helped the Argentinean's cause but they still would have expected to prevail given the overall strength of the respective squads.
Reversal of fortune
While the game raised some serious question marks for Argentina, who will be hoping to emulate their achievements of 2014 when they went all the way to the final only to be defeated by Germany, it also offered a glimmer of hope for the African nation who are currently 150/1 with to lift the trophy with most bookmakers.
Nigeria were beaten 1-0 by Argentina when the teams met in the opening group stage match of the 2010 tournament in South Africa. That defeat was the catalyst for a disastrous campaign which saw Lars Lagerback's men pick up just a single point. They also lost to Argentina (2-3) in the group stages of the 2014 tournament but still progressed to the knockout phase where they eventually fell 2-0 to France.
In 2011, the Africans recorded their first ever win against the team in blue and white, romping to a 4-1 friendly win in Abuja. That was followed just three months later by a 3-1 defeat in a non-competitive match in Dhaka.
With two wins in the last four meetings between the two, there are positive signs for Gernat Rohr's men. However, they won't be satisfied until they can translate those performances to the elite competitive arena.
A game of two halves
Whether the German Coach will stick with the more physical approach in Russia remains to be seen. He sent his players out in a 3-5-2 formation
in the first half against Argentina
but was able to switch the system when it was clear it was not working. This flexible approach paid off in the second half with the Super Eagles dominating proceedings.
Being able to chop and change systems might be useful but, against elite opposition, Nigeria could come unstuck if they try to go toe-to-toe. This is where the physical aspect of their play could be key. Of course, much will depend on who they are drawn against in their group next summer but their strength on the ball, in aerial duels, and in set pieces could help them to frustrate their rivals.
Captain Jon Obi Mikel is once again expected to be the driving force of the team. The Tianjin TEDA midfielder recently revealed what really happened 10 years ago when he apparently signed for both Chelsea and Manchester United, prompting a year-long legal dispute. Of course, that saga highlighted the role that agents play in such dealings, as covered by Betway Insider in
this interview with former super-agent Jon Smith
.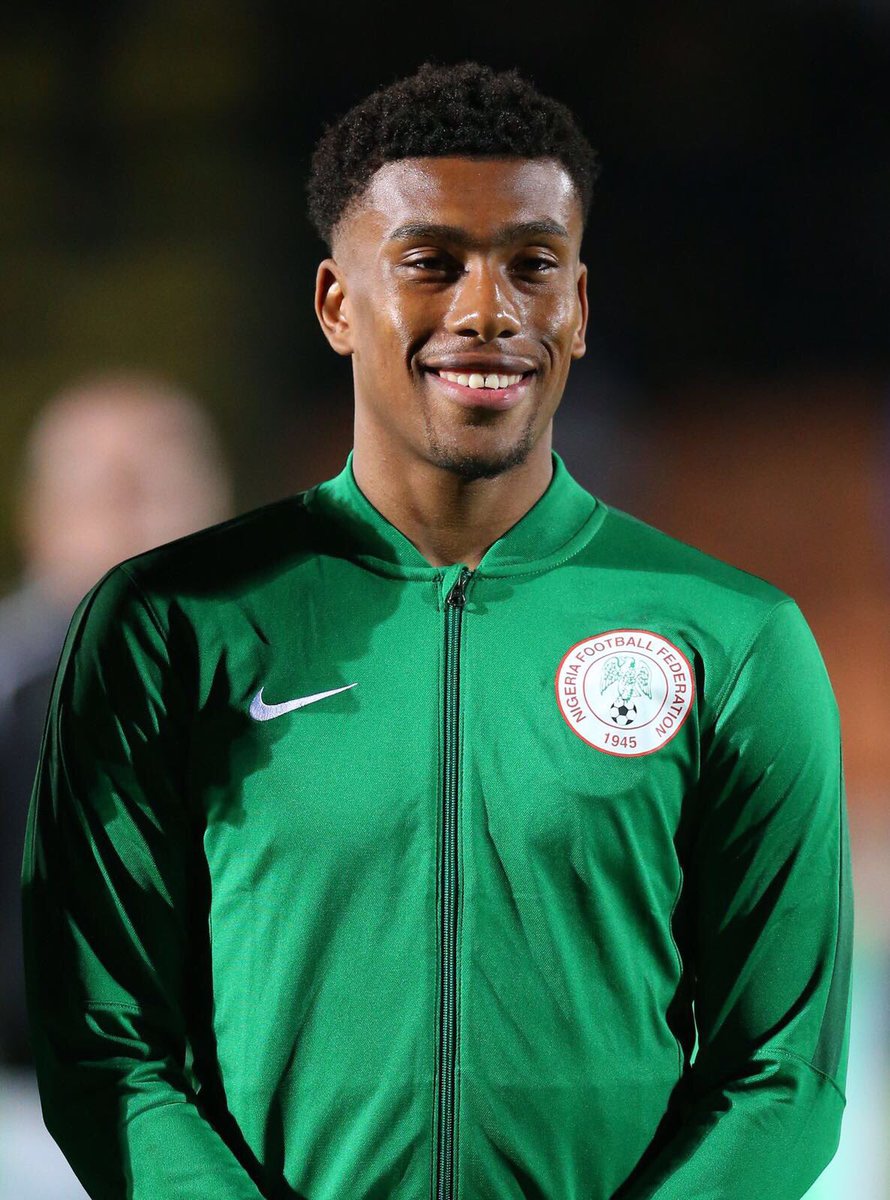 IMAGE SOURCE: Alex Iwobi via Twitter
Player to watch
Of course, Nigeria are not all about strength. Their squad contains several players who can offer the kind of flair and skill that can change a game. Of those, Alex Iwobi will perhaps be the one to watch in 2018. Still aged just 21, the Arsenal man has already made 14 appearances for the Super Eagles, scoring four goals in the process. When fit, he is now a regular in Gunners' starting XI, with 68 appearances notched up in all competitions since 2015. In fact, it was
Iwobi's goal that booked his country's place
in next year's tournament.
That goal meant that the Super Eagles could field an experimental line-up in their final qualification match against Algeria. A game that also saw them don their new 2018 World Cup kit manufactured by Nike for the very first time. Iwobi played 81 minutes of that game as the teams played out a 1-1 draw.