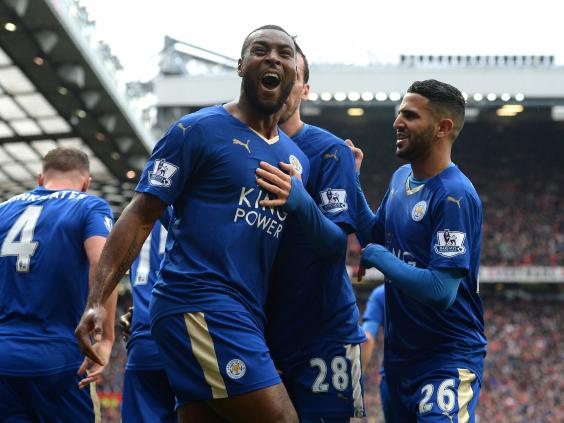 Dream chasers Leicester City had the chance to make premier league history today by sealing a victory against Manchester United and guaranteeing their league title after battling relegation the previous season but it didn't happen as the red devils held them to a 1-1 draw a result that both parties would be satisfied with.
Manchester United took the lead at Old trafford as early as the 8th minute with a fine strike from in-form youngster Anthony Martial but the lead wouldn't last long as Leicester City's captain Wes Morgan would head in the equalizer for the foxes just ten minutes later. It was an exciting encounter but the game ended in a 1-1 draw and it can be said that both parties would be happy with that result has there could've been worse outcomes.
Had Leicester City won this game they'd have been automatic Champions of the English Premier league, however, with the draw they'd have to wait at least until Tottenham's visit to the Stamford bridge to take on Chelsea and if Spurs come out victorious, then the league title can only be decided if the foxes get a win in the next round. Every fan of Leicester City would've loved a win at Old trafford but a draw is more likely to grant their number one wish which is to not lose at Old trafford and to celebrate the league victory in their stadium, a feat which they have the chance to achieve in the next game.
On the other hand, Manchester United wouldn't have preferred any other result to winning against Claudio Ranieri's men but with a draw, it means the foxes won't have to celebrate winning the title in their stadium, in front of Man United fans. However, their chances of finishing top four have been dealt a huge blow after Arsenal got a win yesterday, with Man City four points ahead.
Leicester City host Everton in their next game but will miss key man Danny Drinkwater after the star was sent off late on in the game against Manchester United. A win next week will ensure the foxes achieve a goal which no one ever thought was possible. Manchester United will be hosted by Norwich City in the next round before taking on West Ham days later to cover up their game in hand.

[post_ad]