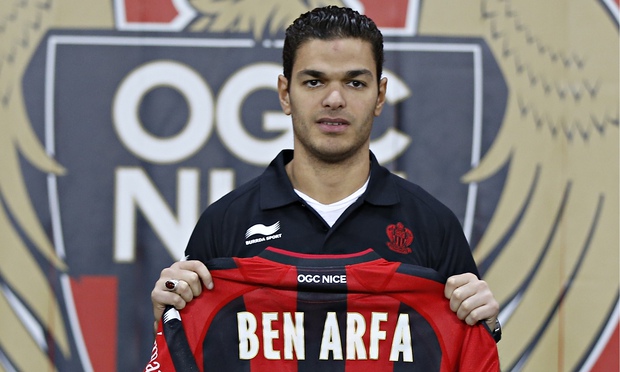 One of the reasons FC Barcelona had a huge dip in their game recently is because of fatigue and lack of squad depth. Luis Enrique has the best attacking Trident in his ranks but lacks a reliable star to back them up with Munir and Sandro Ramirez not helping matters. With this, the Catalan club are looking to sign at least an experience forward man in the summer for next season and French newspaper L'Equipe has reported that the club are close to sealing a deal for OGC Nice's forward man Hatem Ben Arfa.
According to L'Equipe, the former Newcastle attacking is in advanced talks with Barcelona and Nice president Jean-Pierre Riviere has confirmed that the Catalan club have made contacts for the Frenchman whose contract expires in the summer although the deal is not yet done.
"Barcelona are indeed one of the numerous clubs who have asked for Hatem [Ben Arfa]," Riviere told France 3. "Frankly if it could happen I would be very, very happy for Hatem, who deserves to go to a club like Barca.
"You don't refuse a club like Barca, in my opinion, but it's his decision.
"If I was a player, I wouldn't ask any questions, I'd go to Barca. I would be very happy if it happens and we're very happy for the club as well because it shows that at Nice we're capable of sometimes having exceptional players.
"But it's not yet done, according to what Hatem has told me. They're still in discussions."
From this, it can be said that the club have agreed to let the man join Barça and the final decision rests on the player himself. Ben Arfa has been in great form this season racking up 17 goals and providing another two to help Nice to 5th place in the French Ligue One with two games to play which has granted him a place among the nominees for the league's player of the year award.

[post_ad]